Nigeria: ICRC surgical teams caring for wounded after air strikes
Abuja (ICRC) - Three days after air strikes at a settlement for internally displaced people at Rann in Nigeria, two surgical teams from the International Committee of the Red Cross (ICRC) with the help of one Nigerian surgeon continue to care for those wounded in the blasts.
Around 100 injured people were evacuated from Rann to Maiduguri. Two surgical teams in Maiduguri have been operating on the most seriously wounded, including more than 20 children.
"Patients were taken to operating theatres based on medical priority. By Friday morning, 24 of the most critically injured patients had been operated on. Forty-four more patients will be operated on later today and tomorrow," said ICRC surgeon, Dr Laurent Singa. "One of our challenges was that there were many children, some of whom did not have a family member with them. The Nigerian Red Cross volunteers have been doing a wonderful job taking care of them."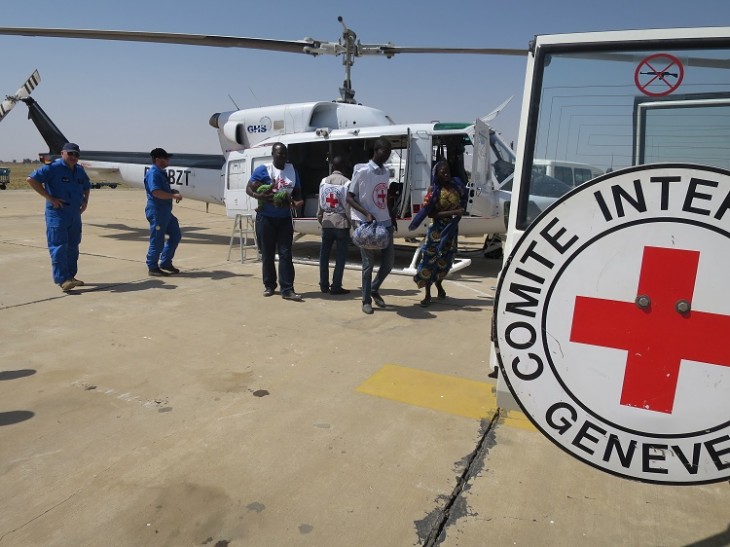 Nigerian Red Cross Society (NRCS) teams also attended to the bodies of people killed in the air strike in Rann and informed families about the fate of their loved ones. The ICRC supplied body bags, as well as bandages, drugs and IV fluids to the medical facilities, including a Maiduguri military hospital.
The global Red Cross community continues to mourn the six workers from the Nigerian Red Cross Society (NRCS) who were among the dozens killed in the air strikes. NRCS volunteers are eager to begin a food distribution to the more than 25,000 internally displaced people in Rann as soon as possible. They feel this could serve as a gesture of humanity to honor the memory of the six deceased volunteers.
For further information, please contact:
Nwakpa O. Nwakpa, Nigerian Red Cross Society, tel: +234 803 473 62 00, nwakpaon@redcrossnigeria.org
Aleksandra Matijevic Mosimann, ICRC Abuja, tel: +234 706 418 90 02 or +234 703 595 41 68
Jason Straziuso, ICRC Nairobi, tel: +254 733 622 026
Elodie Schindler, ICRC Geneva, tel: +41 22 730 21 86 or +41 79 217 32 17