War in cities - what is at stake?
On 4 April 2017, ICRC President Peter Maurer delivered a lecture on the specific legal and operational challenges of urban warfare. As we are increasingly witnessing the catastrophic impact of armed conflict in urban areas, the President particularly focused on the steps that must be taken to better protect the civilian population.
Organized as part of the ICRC's 2017 Conference cycle on "War in Cities", the event was a joint effort between the ICRC and the Graduate Institute of International and Development Studies.
The event marked the occasion of the signing of an agreement between the Graduate Institute and the ICRC, which further strengthens their relations by enhancing and widening their cooperation in international relations, international humanitarian law and diplomacy.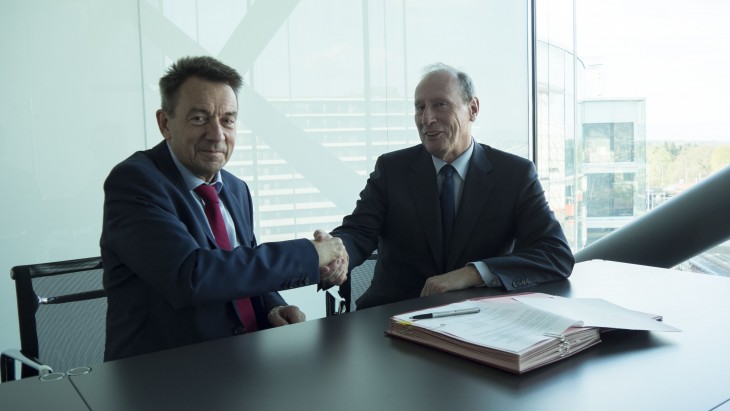 Listen to Peter Maurer speak about ICRC's preoccupation with urbanized warfare in this radio interview with the Swiss national radio (in French).
To remain informed about upcoming events of the conference cycle, subscribe to our Law and Policy Newsletter.