Allies, Partners and Proxies: Managing Support Relationships in Armed Conflict to Reduce the Human Cost of War
| | |
| --- | --- |
| Reference | 4498 |
| Language | English |
The peril and potential of partnerships
Every time an alliance is formed in a war zone, a bond is created that has the potential to worsen – or lessen – human suffering. The International Committee of the Red Cross (ICRC) would like to help decision makers fully understand the stakes of forming these partnerships – both the risks inherent in providing support to a party to an armed conflict and, perhaps more fundamentally, the opportunities that well-directed influence can create to reduce the human cost of war.

To start the conversation, we have published a booklet entitled Allies, Partners and Proxies: Managing Support Relationships in Armed Conflict to Reduce the Human Cost of War. It contains a broad set of thought-provoking questions for governments, armed forces and both multinational and non-State actors, aimed at guiding them in their decision-making and starting dialogue about ways to provide better protection to civilians in armed conflict.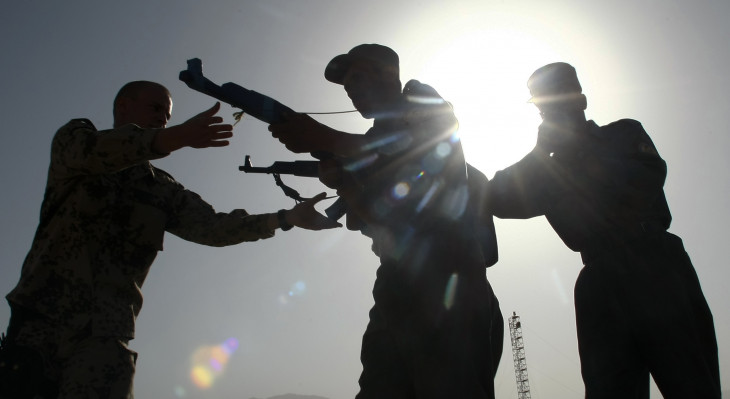 That protection is needed: the complexity of today's wars presents clear risks to civilians. Political solutions are harder to achieve with so many different actors involved, and the overlapping webs of alliances, proxies and other types of support relationships can make for loose coalitions with unclear coordination. That, in turn, can lead to a diffusion of responsibility that puts civilians at greater risk.

Yet support relationships between armed actors also offer opportunities to strengthen the protection of civilians: actors can leverage their influence over each other to promote respect for international humanitarian law. Our hope is that the conversation we generate will result in a positive change for the men, women and children whose lives are torn apart by conflict.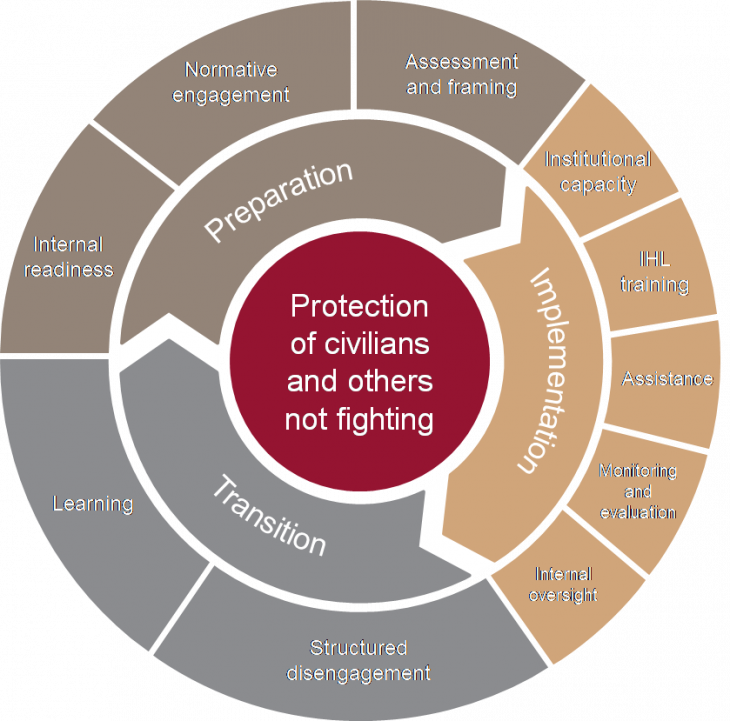 Key findings
Support relationships at large are a key and lasting feature of current and most likely future major conflict. They are both a response to and a factor of increased conflict complexity.
Support relationships of interest to the ICRC go beyond partnered military operations and encompass any increase of the capacity of a party to conduct armed conflict.
The major risk brought by support relationships is a diffusion of responsibility, in other words a lack of clarity or even gaps in the responsibilities that can diminish the protection afforded to civilians, wounded, detainees, etc.
This risk can be mitigated by coherent assessments and alignment of intent, capacity and leadership between partners.
The ICRC offers an analytical framework along 10 areas of practical measures as well as a set of guiding questions to help decision makers mitigate that risk and proactively enhance the protection of civilians and others not fighting.