Internally displaced people
The ICRC's long-standing work addressing internal displacement globally is guided by our mandate to protect the lives and dignity of people affected by armed conflict and other violence. We focus on helping internally displaced people meet their specific needs, in addition to addressing the negative consequences of their displacement on host communities and supporting those who are at risk of displacement.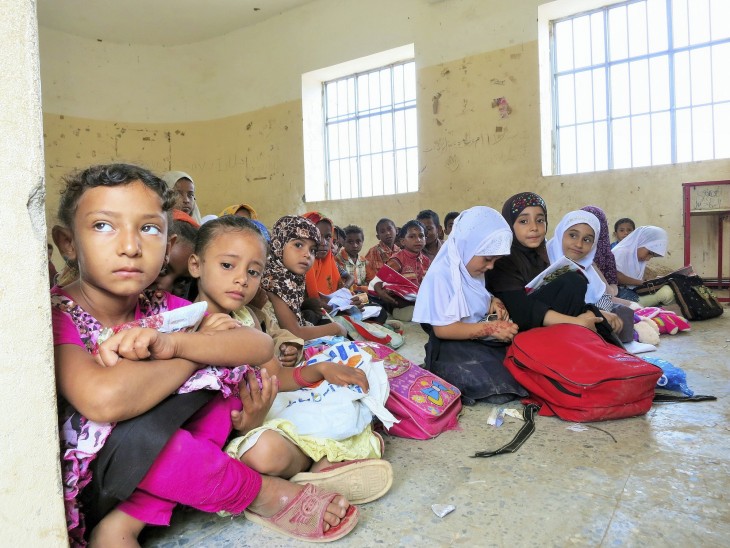 Did you know that millions of people have been displaced by armed conflict and violence inside their own countries? Internally displaced people are those who have been forced or obliged to leave their homes behind, notably for reasons related to armed conflict or other violence, and who remain within the borders of their country.
As a consequence of being displaced, civilians often struggle to meet essential needs amid exacerbated hardship, and they may face particular threats, such as tensions between them and host communities, settlement in unsafe or unfit locations, and forced return to unsafe areas. Also, the lack of access to official documents, often left behind or lost during flight, is one of the major concerns affecting internally displaced persons and one that can prevent them from gaining access to essential services such as health care and education.
Ben Betsalel works with internally displaced persons. But not in a way you would expect. His goal is to forge connections with the people he meets, and he does this in his own unique way.

Ben takes us through his work in this week's #OneMinuteAnotherAfrica.#MondayMotivation pic.twitter.com/yQoBsDP604

— ICRC Africa (@ICRC_Africa) June 17, 2019
The international humanitarian law contains important provisions to prevent the displacement of civilians and the suffering it causes from occurring in the first place. It also aims to ensure that, when displacement does take place, internally displaced persons are protected and provided with assistance at all stages of their displacement.
We are helping those displaced in cities and towns by looking at new ways to improve the humanitarian response.
Similar to millions of internally displaced Yemenis, Salama Ali had to spend her last penny to escape Hodeida with her family. The family survive on barely one meal per day and the kids had to drop out of school. #Yemen pic.twitter.com/JyqbOIsJKl

— ICRC Yemen (@ICRC_ye) January 10, 2019