Coronavirus: COVID-19 pandemic
For people living in conflict zones, the pandemic spread of coronavirus disease (also known as COVID-19) represents a dramatic threat to life. Health systems are ravaged by war, and it could be difficult for people in these areas to prioritize actions related to the coronavirus COVID-19 as there could be many other more immediate threats to life, such as gunfire, shelling and bombings or lack of life-saving health care for other medical needs.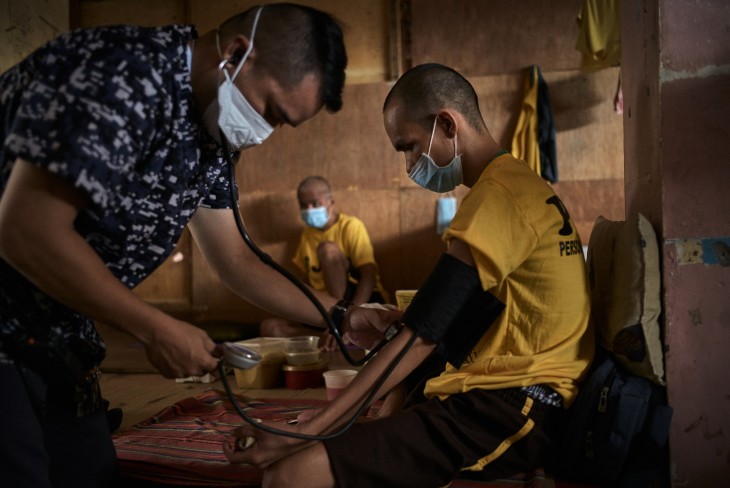 In addition to supporting frail health systems which may be vulnerable to the coronavirus disease (COVID-19) pandemic, the International Committee of the Red Cross (ICRC) works in close coordination with authorities to understand what kind of protective measures they put in place in the detention facilities to prevent the spread of coronavirus there and also to remind them to include the detainees in the national plans on coronavirus.
Detention facilities, which are overcrowded, suffer from poor hygiene or lack ventilation, pose an extra challenge when it comes to preventing and containing infectious diseases, including the coronavirus COVID-19. 
Covid-19 hasn't ended.

Wash your hands for 20 seconds

Sneeze or cough into your elbow

Practice physical distancing ‍

Wear a mask

Isolate if you show symptoms

— ICRC (@ICRC) August 13, 2020
The ICRC works together with relevant authorities in many places of detention around the world to strengthen standard practices such as the medical screening of new arrivals and the setting up of prevention measures – such as hand washing stations – for detainees, visitors, guards and delivery personnel.
"Detention facilities in places of conflict pose a great challenge for authorities working to prevent and contain COVID-19." 
— Esperanza Martinez, ICRC's head of global health
The danger of coronavirus pandemic extends beyond those in confinement; people who have been displaced by conflict are often particularly vulnerable to health complications or worse — being exposed to the coronavirus COVID-19 outbreak. Their temporary accommodation or camps can be crowded, often with inadequate sanitation and shelter or little access to medical care and good nutrition. We must think of their well-being and ability to access the information and health care they need in the event of an outbreak.
#COVID19 is a reality. Don't forget to ;

Regularly wash hands
Correctly wear face mask
Keep physical distance <->
Avoid large gatherings
Stay home if unwell pic.twitter.com/WgblNuStR5

— ICRC Africa (@ICRC_Africa) August 10, 2020
In disease outbreaks, particularly in the case of the coronavirus COVID-19, facts, not fear, help people protect themselves and their loved ones. The Red Cross and Red Crescent family is educating the public about the coronavirus, sharing prevention information in order to prevent misinformation and reduce rumours, and encouraging communities to practice social distancing for their own safety.
6 tips from our psychologists to help you live through a pandemic. pic.twitter.com/RKkUTQ7Hyv

— ICRC (@ICRC) July 31, 2020