Foundation for the ICRC
The Foundation for the ICRC was established in 1931 to help the ICRC fulfil its vital humanitarian mission in wartime as in peacetime.

Who we are
The interwar period was a time of great uncertainty, and establishing the Foundation for the ICRC was a response to secure the future of impartial, neutral and independent humanitarian action.
Ninety years on, the context in which the ICRC operates has drastically changed and humanitarian actors have no choice but to adapt their response. This is the reason why the ICRC's leadership has decided to reinvigorate the Foundation. We want to accelerate humanitarian innovation to deliver the most relevant, effective and sustainable impact for populations affected by conflicts and violence.
What we do
1) We invest in cutting-edge humanitarian innovation, providing the financial means for the ICRC to launch innovative projects in six key areas: 
Strengthen the laws of war, taking norms and principles into the future
Leverage new technologies for greater impact
Innovate with and for people in crisis situations
Develop innovative financial models
Build resilience and environmental sustainability
Scale up innovative solutions across the humanitarian sector globally
2) We serve as a "laboratory" for creative minds to brainstorm and co-create innovative solutions.
3) We step in to allow the ICRC to carry out its mission in an independent manner when essential operations cannot be funded because they fall off the radar of traditional donors – or when there is an emergency of such scale that it requires exceptional mobilization.
How we work
The engine of the Foundation is its endowment fund. Each year, we allocate resources to the ICRC, ensuring predictable and independent support for its social mission. Our objective is to substantially grow the endowment by the celebration of the 100th anniversary of the Foundation in 2031.
In 2020, the Foundation was restructured as an umbrella foundation. We can host dedicated funds established on the initiative of individuals, for example in memory of a loved one or as part of a family's philanthropic investment plan. These funds can also be created by companies or other legal persons to advance their humanitarian ambitions.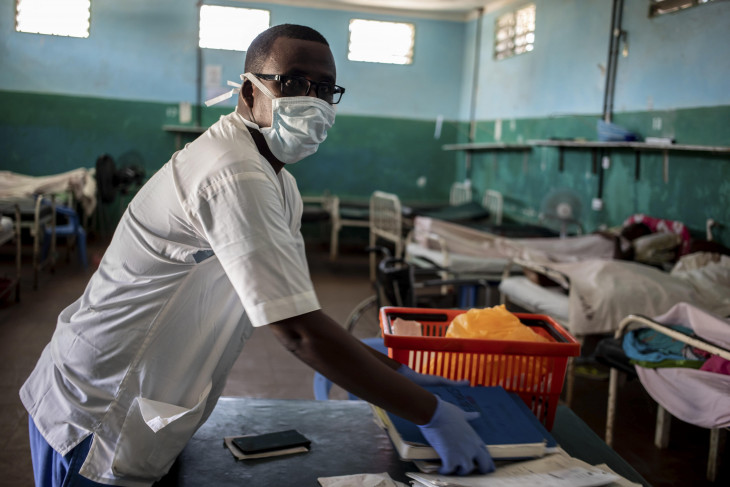 "Securing the future of humanitarian action is crucial. Our goal is to substantially grow the endowment of the Foundation to strengthen the ICRC's ability to deliver on its vital mission in our fast-changing world. Join us, we want to work together to make a lasting difference."
— Gilles Carbonnier, president of the Foundation board and vice-president of the ICRC