Foundation for the ICRC
The Foundation for the ICRC was established in 1931 to help the ICRC fulfil its vital humanitarian mission in wartime as in peacetime.

Who we are
The Foundation was established in 1931 to help the ICRC fulfill its vital mission in wartime as in peacetime. The interwar period was a time of great uncertainty, and establishing the Foundation was a response to secure the future of impartial, neutral and independent humanitarian action.
90 years on, the context in which the ICRC operates has drastically changed and humanitarian actors have no choice but to adapt their response. This is the reason why the ICRC's leadership has decided to reinvigorate the Foundation.
We accelerate humanitarian innovation and strengthen the ability of the ICRC, together with its partners, to prevent and alleviate suffering. Guided by the principle of humanity, we strive to achieve the most relevant and sustainable impact for populations affected by armed conflict and violence.
What we do
The Foundation plays three main roles:
1. Catalyst: we accelerate cutting-edge humanitarian innovation, providing the impetus and financial means to launch innovative projects in four key areas:
Strengthening the laws of war
Leveraging science and new technologies
Exploring and scaling new financing models
Building environmental sustainability and resilience
The aim is to pilot new solutions that can be scaled up across the wider aid sector.
2. Co-creator: we serve as a "laboratory" for entrepreneurial minds to brainstorm and co-design novel approaches with humanitarian experts, engaging thought leaders from business, academia and the arts on the greatest challenges of our times.
3. Enabler: we step in to allow the ICRC to fulfill its mission in a neutral and independent manner, for instance when an emergency requires exceptional mobilization or in the case of forgotten crisis where vital operations are underfunded. We also support multi-year, organizational projects that have a transformative potential.
How we work
The engine of the Foundation is its endowment and the dedicated funds it hosts. As this capital grows and produces an annual income, it ensures a steady funding flow for the ICRC to invest in breakthrough humanitarian innovation, together with its partners within the International Red Cross and Red Crescent Movement and beyond.
In 2020, the Foundation was restructured as an umbrella foundation. We can host dedicated funds established on the initiative of individuals, for example in memory of a loved one or as part of a family's philanthropic investment plan. These funds can also be created by companies or other legal persons to advance their humanitarian ambitions.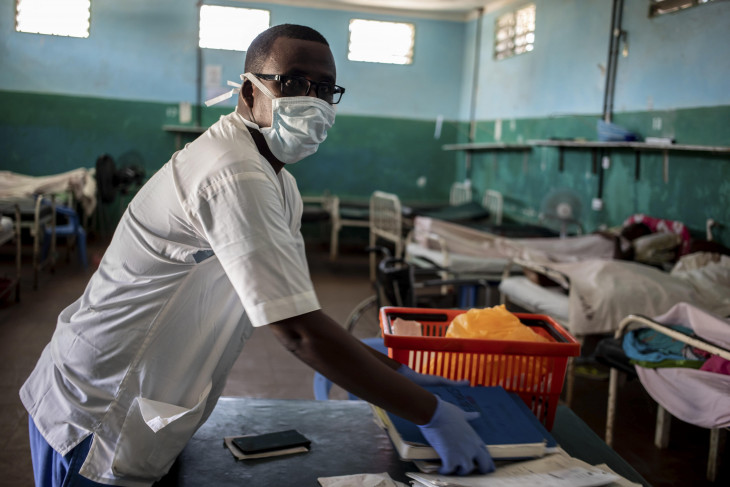 "Securing the future of humanitarian action is crucial. Our goal is to engage thought leaders to help sustain the ICRC's ability to carry out its vital mission in a fast-changing, and ever more polarized world. Together we can make a lasting difference."
— Gilles Carbonnier, President of the Foundation and Vice-President of the ICRC