Cooperation with the Movement - working with us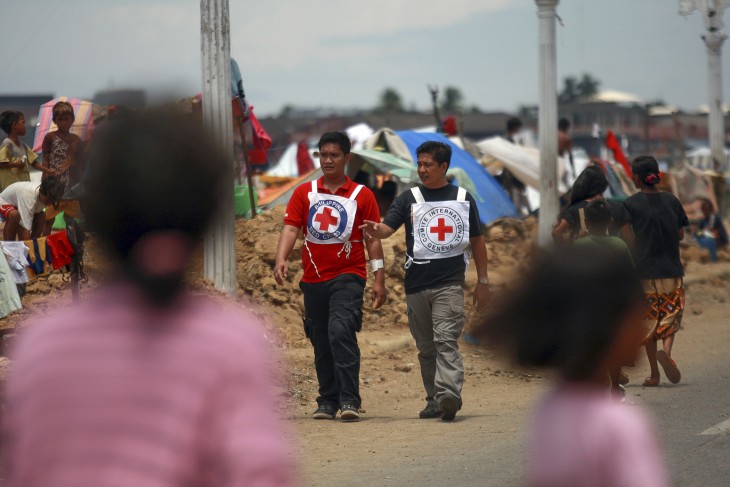 The ICRC works closely with the National Red Cross and Red Crescent Societies and with their International Federation in order to ensure a concerted, rational and rapid humanitarian response to the needs of the victims of armed conflict or any other situation of internal violence. The International Red Cross and Red Crescent Movement is the largest humanitarian network in the world. It operates as a neutral and independent organization with a view to assisting all victims.
Below is a non-exhaustive list of mobile field functions hired by the ICRC.
Please note that all positions are not continually open.
Cooperation delegate
Your task
The Cooperation Delegate is the Delegation's focal point for Cooperation and Coordination within the Red Cross and Red Crescent Movement for all Movement issues and plays a key role in building and maintaining operational and other partnership(s) with the National Society (or Societies) in a given context. He/she ensures an effective and optimal Movement response for victims of conflict and other situations of violence.
- Guide the ICRC Delegation in the development and maintenance of operational and other partnership(s) with National Societies, providing capacity building support where required. 
- Foster collaborative working relationships amongst the Red Cross and Red Crescent Movement actors, in line with ICRC and Movement policies, guiding the ICRC to fulfil its Lead Agency role, when applicable.
- Manage ICRC Cooperation programs ensuring they are closely developed with NS partners
- Contribute to the further mainstreaming of Cooperation within ICRC, including strategic and operational layers
- Manage staff, when applicable
- Represent the ICRC, negotiate on its behalf and promote the organization

Your profile
- Strongly motivated by humanitarian work.
- Excellent interpersonal, communication and organisational skills. 
- Ability to establish good working relationship with partners.
- Capacity to formulate and support the implementation of strategies, ability to prioritise work.
- Proven experience and ability for negotiation.

Selection requirements
- ICRC field experience (at least 2 field missions) and/or National Society background or Movement field mission.
- Capacity building and /or organizational development experience and knowledge.
- Solid knowledge of Red Cross and Red Crescent Movement.
- Very good command of English and French. Knowledge of another ICRC working language used in the field (Spanish, Arabic or Russian) is a strong advantage
- Commitment to the ICRC's humanitarian mandate

Our operational & field constraints
- In line with the principle of neutrality, the ICRC does not assign delegates to countries of which they are nationals
- Available to live in locations as assigned, without family members, for at least 24 months
- Candidates must be in good health and will have to do a medical check-up prior to departure in the field (ICRC medical standards)
- Driving licence for manual transmission vehicles, and ability to drive such vehicles independently in unfamiliar terrain