Information and Communication Technology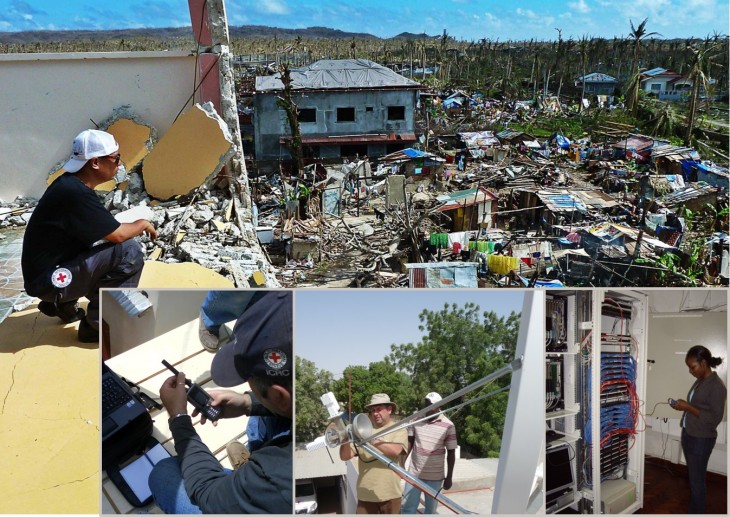 Our missions are:
Design, develop and implement new technologies and systems in line with ICRC strategy
Ensure a permanent access to IT systems by maintaining reliability, security and integrity of electronic data
Provide an efficient operating assistance easily accessible and able to deliver high quality support and a homogeneous and centralized claims management.
Contribute to train or raise end-users awareness of Information and Communication Technologies
Below is a non-exhaustive list of mobile field functions hired by the ICRC.
Please note that all positions are not continually open.
ICT Engineer specialised in Wireless and Satellite Communication
Your task
- The ICRC information communication technology engineer carries out independently large computer and telecommunication infrastructures projects according to ICRC standards, gives technical support and training on ICRC ICT matters in the assigned country-ies.
- He monitors the situation of ICT installations and, in consultation with the concerned hierarchy, takes appropriate measures to guarantee the proper functioning of the ICT set-up and the respect of ICT policies and procedures.
- He  installs, maintains, exploits and adapts existing large ICT infrastructure and material independently.
- He also carries out intermittent tests on ICT equipment, hardware and software networks and other devices in order to ensure their optimal performance and standard configuration.
- He manages and leads small ICT Teams. He contributes to the ICT national Staff recruitment and training.

Selection requirements
- Ideal age: 26 to 40
- Education degree in Telecommunications or any related field·ICT management certifications (ITIL, PMP, Prince2)
- Fluent in English and French
- Three years of professional experience
- Sound knowledge and experience of wave propagation
- Commitment to the ICRC's humanitarian mandate

Your profile
- Strongly motivated by humanitarian work
- Open-minded and adaptable
- Responsable and well-organized
- Strong interest in ICT Operations Management
- Capable of running a team – natural leadership qualities – interest in diversity management
- Able to and interested in training and supervising others
- Excellent ability to work in a team and under pressure in a potentially dangerous environment

Our operational & field constraints
- In line with the principle of neutrality, the ICRC does not assign delegates to countries of which they are nationals
- Available to live in locations as assigned, without family members, for at least 24 months
- Candidates must be in good health and will have to do a medical check-up prior to departure in the field (ICRC medical standards)
- Driving licence for manual transmission vehicles, and ability to drive such vehicles independently in unfamiliar terrain
Facts & figures
315
applications for mobile field ICT positions received in 2016
30
mobile field ICT staff deployed in 2017