Democratic Republic of the Congo: On track for the Rio Paralympics
Four proud Congolese athletes are gearing up to represent their country at the Paralympic Games in Rio from 7 to 18 September, with the support of their national Paralympic committee and the ICRC.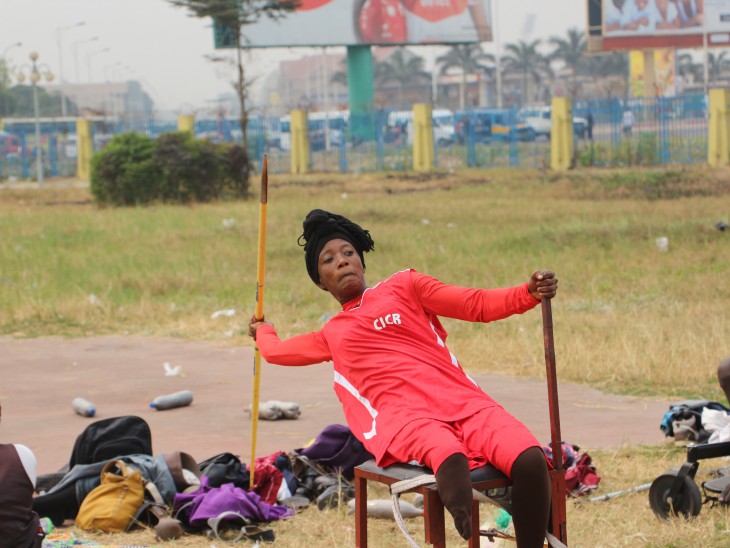 "I never expected to get this far, I'm so happy!" said Luyina Kiese Rosette, who took up athletics in 2010. That was the year when part of her right leg was amputated after she stepped on a landmine in Rutshuru (North Kivu) – a region plagued by armed conflicts. Through the ICRC's physical rehabilitation programme, she received treatment and an orthopedic device. She says that sport changed her life and helped her overcome this tragedy. In Rio, Luina and fellow athlete Tolombo Kitete Crispin will be competing in the shot-put and javelin. This will be Luyina's first time participating in such a major competition.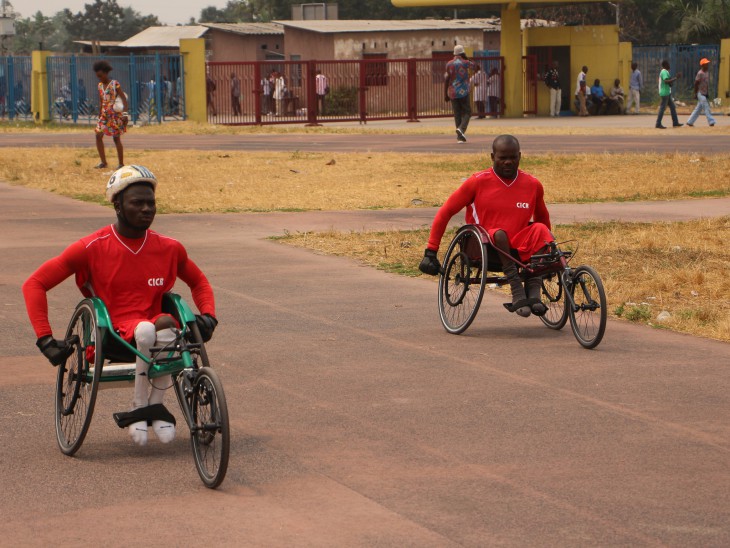 Two other athletes – Mwengani Mabonze John and Kinzonzi Kaba Paul– will compete in the track events. In this kind of competition, participants have to bring their own equipment. The ICRC donated two wheelchairs and replacement parts.
"When athletes have the right equipment, they're motivated," said Betty Miangindula, chair of the national Paralympic committee. "This donation by the ICRC will spur our athletes on, as they'll be facing their adversaries on a level playing field."
The four Congolese athletes began training last February at Kinshasa's Stade des Martyrs stadium. They're ready, according to their main coach Claude Weshanga: "We're fine-tuning our preparations. This is the final push, we just have a few more adjustments to make."
For these athletes heading to Brazil, winning isn't the be-all and end-all. What matters is helping to give people with disabilities back a sense of worth and dignity. "If they manage to beat their own records, that will already be enough of a victory. Medals aren't all that important to us," said the chair of the national Paralympic committee.
Between January and June 2016, 530 people living with a disability in the Democratic Republic of the Congo benefited from the ICRC's physical rehabilitation services, including 302 who were fitted with orthopedic devices.
Social inclusion through sport: basketball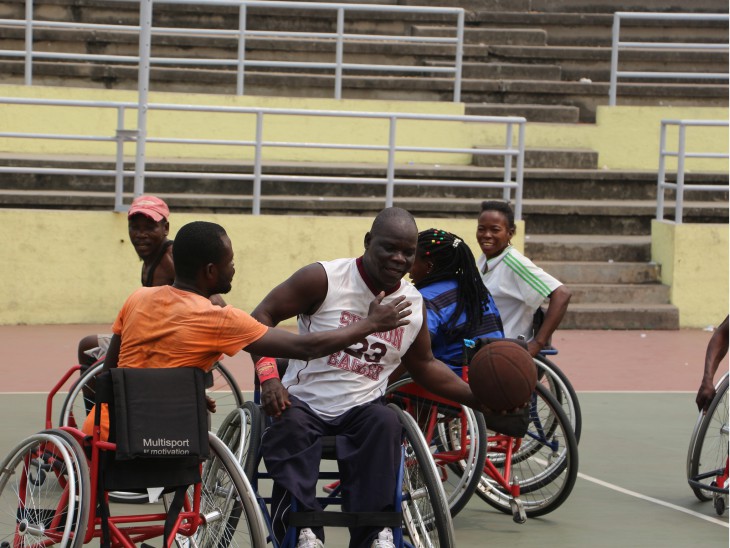 Wheelchair basketball is another of the sports that the national Paralympic committee is promoting. There are already several women's and men's teams in Kinshasa, as well as in the provinces of North Kivu and South Kivu. The partnership with the ICRC has enabled them to obtain suitable equipment and replacement parts.
The latest to benefit have been wounded soldiers. According to the secretary-general of the veterans' association, Ali Ramazani, this activity helps change society's perceptions of disabled veterans: "People realize that even if these soldiers can't go to the front line any more, they still have a role to play in society. Sport teaches them to be independent. They can fulfil their potential through an alternative occupation."
And the veterans don't intend to stop at basketball. They're planning to branch out into other sports and ultimately compete in various national and African championships.
Read more: