Ethiopia: Police trained in first aid, humanitarian principles
Addis Ababa, Ethiopia (ICRC) - Twenty-eight members of the Addis Ababa police force received first-aid training to give them the skills needed to save lives in emergency situations.
The five-day training also included sessions on international human rights and humanitarian standards for policing focusing on the laws and protocols regulating arrest, detention and the use of force and firearms.
The training was conducted by the International Committee of the Red Cross (ICRC) in partnership with the Addis Ababa metropolitan police and the Addis Ababa Red Cross.
"As the police are usually the first respondents to accidents, the training will strengthen their ability to provide assistance to those in need in time of emergencies thereby help reduce the impact of injury," Gumataw Gedamu, the deputy commander of the Addis Ababa police said.
Police members from 10 areas of Addis Ababa attended the training last month, which covered the handling of fractures, controlling bleeding, burns, poisoning and safe transportation of victims to hospitals. The ICRC also donated first aid kits to the police for use while on duty.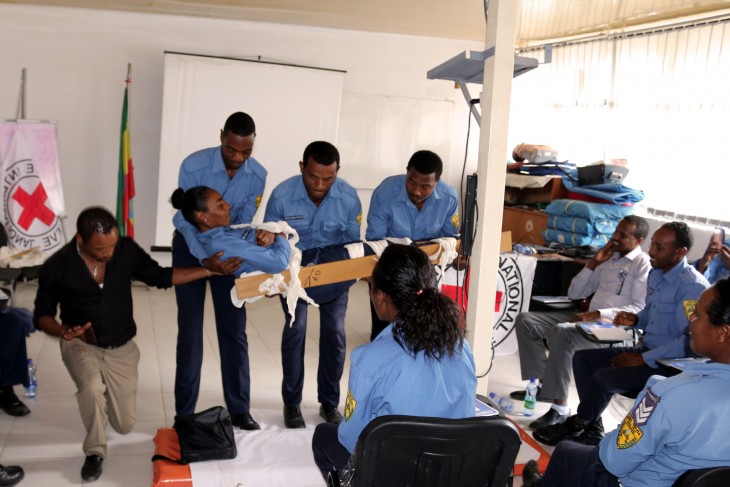 One of the trainees, Sergeant Bizunesh Tsegaye, said: "I used to give first aid using traditional means which was unsafe. Thus, I can say that the training makes me feel confident of providing assistance in emergencies with utmost ease."
Another trainee, Sergeant Hassen Abebe, a member of the Addis Ababa Special Security Force, said: "How to give first aid in situations where resources are limited, using materials that are available within your environs was one of the most important lessons I drew from the training."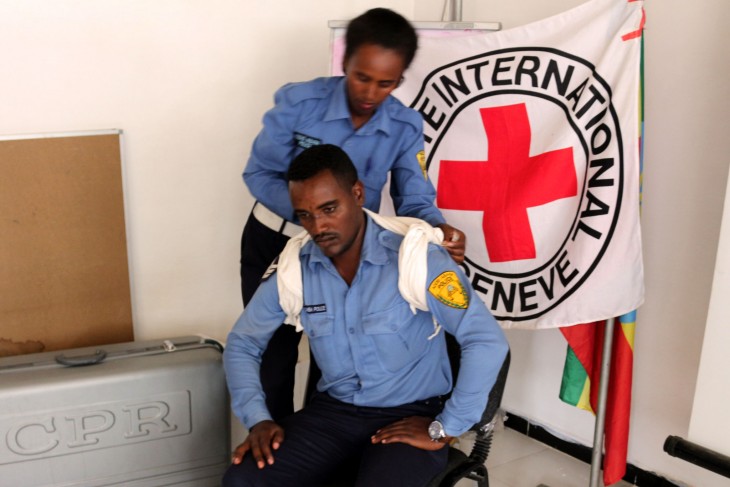 First aid is instrumental as an initial response in providing effective and immediate care that can reduce injury and improve the chances of survival, said Zewdu Ayalew, the head of the Prevention Department with the ICRC delegation in Ethiopia. "The training was aimed at enhancing the capacity of the police to provide emergency assistance in this regard," he said.
The ICRC is actively promoting humanitarian principles among the members of the federal and regional police forces in Ethiopia through trainings organized jointly with the respective federal and regional police commissions.