Philippines: 2,700 evacuees in Surigao del Sur receive aid
Manila (ICRC) – Around 2,700 people fled their homes in Surigao del Sur, Eastern Mindanao, in the aftermath of armed violence last week. To support them, the International Committee of the Red Cross (ICRC) and the Philippine Red Cross (PRC) provided relief items on 8 September.
The displaced families, mostly from Lianga and San Miguel municipalities, took shelter at the provincial sports centre in Tandag City, where they are finding it difficult to meet their basic needs, having had to leave everything behind.
"We abandoned our home out of fear," said 39-year-old Lita Tejero, a mother of eight, from San Agustin municipality. "Life at the evacuation centre is hard. We rely on aid. The unpredictable weather is also a concern."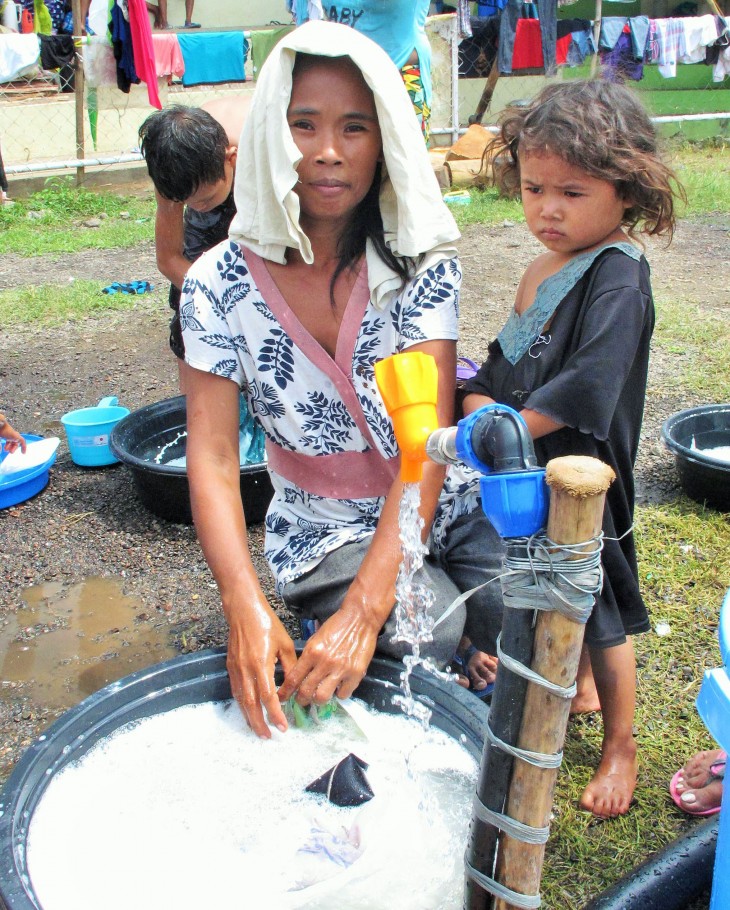 Working closely together, the ICRC and the PRC distributed household items, such as jerrycans, blankets and sleeping mats, and hygiene kits to ease the plight of evacuees. The PRC has also set up a soup kitchen, serving hot meals to evacuees once a day.
"Armed violence often results in the displacement of civilians, including women and children. Away from their homes, they must subsist in fear and uncertainty. We hope that normality will soon return to the areas allowing the displaced families to go back to their homes," said Timothy Yates, head of the ICRC sub-delegation in Mindanao.
The ICRC reminds all parties to the armed violence of the need to respect human life and dignity at all times. Civilians – regardless of their religion, ethnic group, gender or political beliefs – and their property must be spared from the violence.
The ICRC is a neutral, impartial and independent humanitarian organization whose mandate is to protect and assist people affected by armed conflict and other situations of violence. It has had an established presence in the Philippines for over 60 years and a permanent presence in Mindanao since 1986.
For further information, please contact:
Allison Lopez, ICRC Manila, tel: 0908 868 6884
Wolde-Gabriel Saugeron, ICRC Manila, tel: 0918 907 2125