Egypt: ICRC and LAS hold training on sexual violence in armed conflicts
Cairo (ICRC)– The International Committee of the Red Cross (ICRC), in cooperation with the League of Arab States (LAS), organized a two-day training program on the International Humanitarian Law (IHL) and the prevention of sexual violence in armed conflicts.
Sexual violence has been a feature of many armed conflicts and other situations of violence throughout history. Its widespread use has been documented in conflicts in different regions of the world. The dynamics behind it, including its prevalence and a horrific toll on individuals and societies, have been progressively better understood over the last two decades.
Participants in the workshop, held at LAS premises in Cairo on 21 and 22 December, received information on various topics relevant to the main subject from experts and practitioners at the ICRC and other organizations.
During the course of the training, representatives of ICRC and LAS pointed out that sexual violence has been, and to a large extent continues to be, shrouded in silence. They stressed to the participating Arab delegations the importance of recognizing the pain and suffering of the victims of sexual violence in armed conflicts, and the necessity to address this issue in terms of national laws and policies.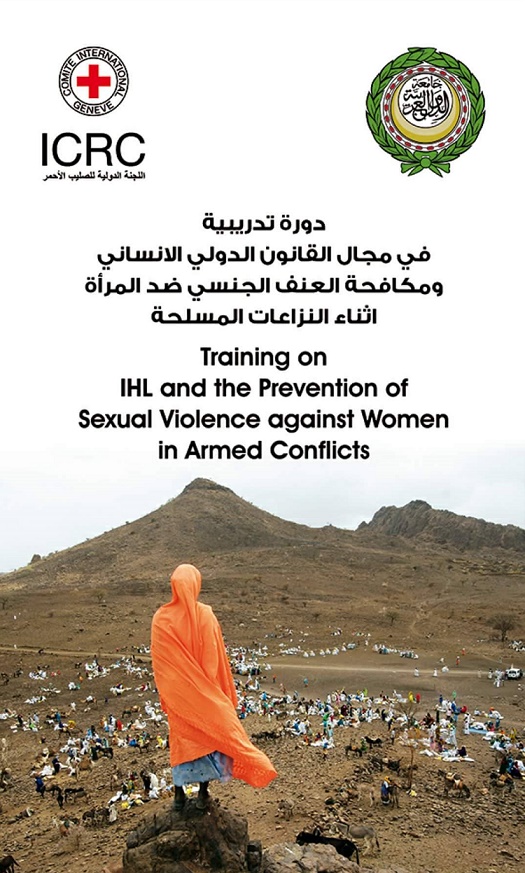 For more information, please contact:
Ayman Elsherbiny, Communication Officer & Spokesperson, tel :+ 20 01017618023