Somalia: ICRC delivers emergency food and household materials to 60,000 displaced by fighting
Nairobi (ICRC) - Following heavy clashes that erupted between armed forces of Galmudug and Puntland in Galkayo town, the International Committee of the Red Cross (ICRC) and the Somali Red Crescent Society (SRCS) have distributed rice, beans and vegetable oil for up to 60,000 displaced people.
Some 34,000 people – those with the greatest needs -- received mosquito nets, tarpaulins, kitchen sets, basins, jerry cans and hygiene parcels provided. That is the ICRC's biggest emergency response carried out in the country this year. The food assistance is expected to last one month amid hopes that the situation stabilizes.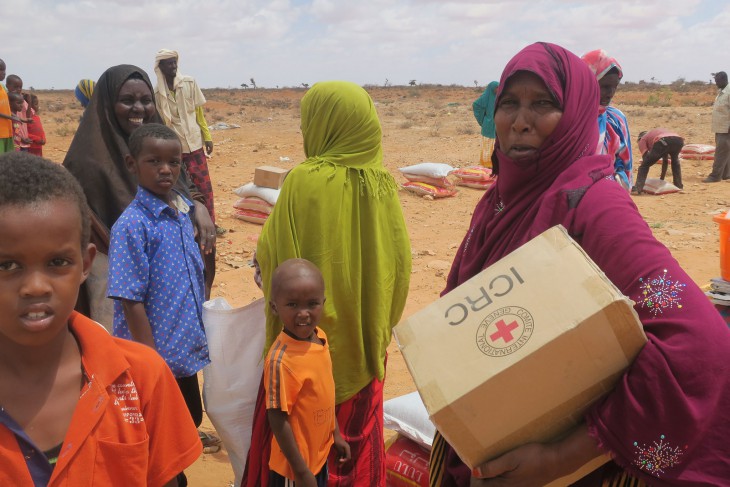 In addition temporary water distribution points were established and water trucking was provided. A Somali Red Crescent Society mobile clinic provided medical services to displaced families.
Immediately after the clash medical supplies were donated to a hospital that received two dozen people wounded in the fighting. The ICRC spoke with the parties of the conflict to negotiate the humanitarian access.
The heavy clashes that broke out in the northern part of the country on October 7 killed 11 people and injured dozens. An ICRC assessment estimates that over 90 percent of Galkayo's residents were displaced to nearby villages or moved to the outskirts of town. The displacements continue as tensions between the sides remain.
The mass displacement comes barely a year after violence erupted in the same area in December 2015, killing 21 people and forcing 70,000 to flee.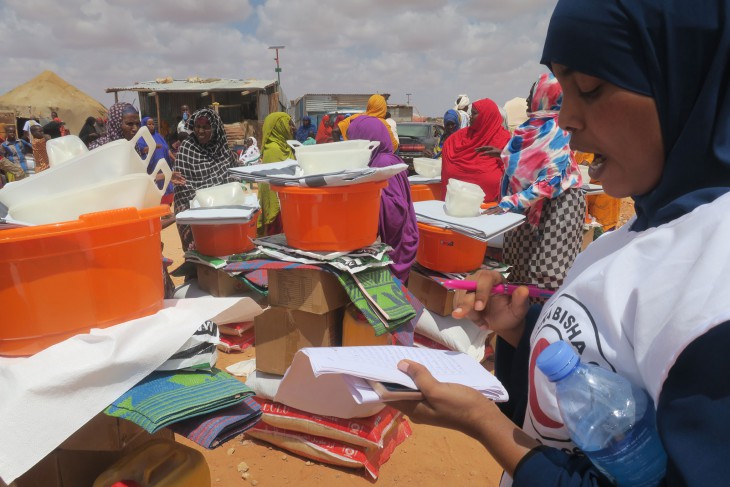 The ICRC emergency humanitarian response in 2016 includes medical supplies to 18 hospitals and clinics for treating 4,000 wounded people; one month of food rations for 161,000 people; and household items to 90,000 people. Emergency water supply has been provided to 82,000 people.
 For further information, please contact:
Pedram Yazdi, Nairobi : +254 700 888 131
Jason Straziuso, Nairobi +254 733 622 026