Mogadishu attack emergency response
Following the huge bomb blast that detonated on Saturday, 14th October, 2017, the International Committee of the Red Cross (ICRC) and the Somali Red Crescent Society (SRCS) began rescue efforts assisting the victims of the incident.
This is an infographic of our response.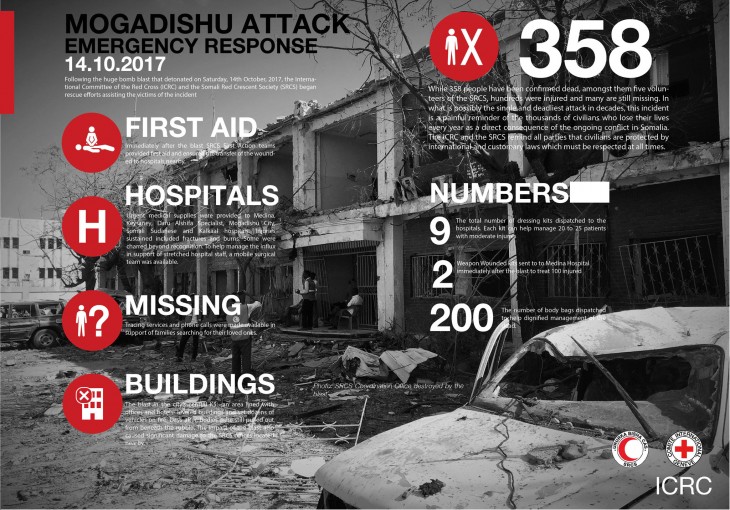 Click the image to view a larger PDF.