Employee Fundraising Campaigns
Employee Giving Campaigns
When conflict and natural disasters endanger millions of people across the world, we must all step up and offer our hand to those who are most affected.
The ICRC can provide support to companies to launch and roll-out Employee Giving Campaigns. It is an easy way for your business to get involved with the ICRC and to be there for victims of conflict all over the world. Our Corporate Partnerships team can help you to tailor a dedicated donation page to fit your company's objectives.
Setting-up an Employee Giving Campaign may engage the solidarity of your staff, is proven to boost retention, reinforcing your ESG initiatives and brand.
This document contains ideas and guidelines for starting an Employee Giving Campaign as well as information on streamlining donations, gift matching and other fundraising tools we can offer.
The ICRC will work together with you to produce a tailored Employee Giving content pack including:
Employee Giving Donation & Landing pages available in 8 languages and 8 currencies;
Content deck with communication cycle and visuals, quotes, links to relevant web articles and social media posts;
Detailed Communication Plan with timetable;
Reporting on the donation total and geographical overview of the donations.
To learn more about the impact we can achieve together, please contact your focal point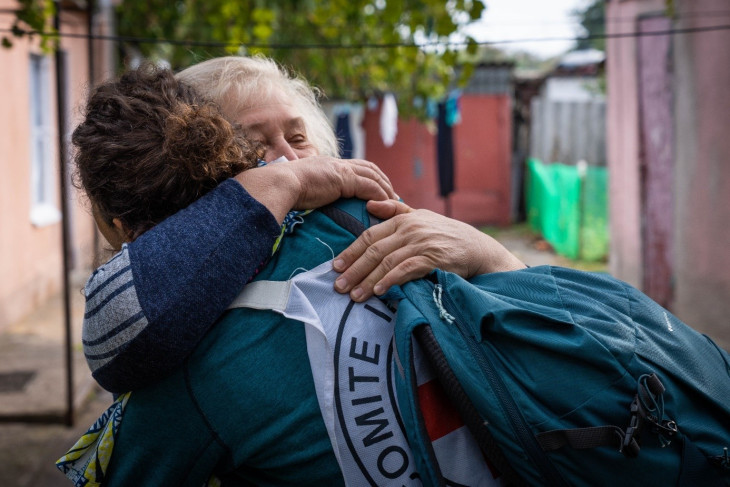 JOIN OUR EMPLOYEE GIVING CAMPAIGNS AND HELP US TO BE THERE!
Materials:
• Framework on Engaging with the Private Sector to Mobilize Support

• Ethical principles guiding the ICRC's partnerships with the private sector
Facts & figures
Your support will save lives
150 francs
gives a community 80 jerry cans to store and transport water
500 francs
provides temporary shelter for 40 families displaced by conflict.
1000 francs
buys winter clothes for 40 children in Syria
Contact the ICRC
If you have any questions about making a donation to the ICRC or the work we do, then please check out our FAQs or click below.