"My father's absence was a source of endless pain": Forensic identification helps families of the missing
As a result of armed conflict, natural disasters and migration, people sometimes get separated from their families, go missing or die. The International Committee of the Red Cross (ICRC) is the only organization to use forensic science for exclusively humanitarian purposes, assisting family members to receive the answers they need to grieve and have closure.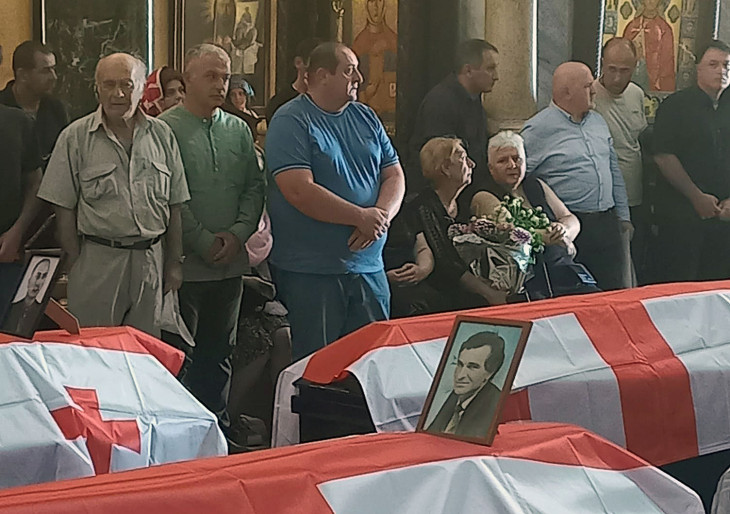 "My father's absence was a source of endless pain for my family, especially for Mama. She'd witnessed his last minutes, but had to run away and never knew what happened to his body ... Mama died eight years ago in Kutaisi, where we lived after the war, but I am sure her soul is celebrating in heaven today. I will bury my father next to my mother, so there will be somewhere to go on Easter and other religious days. Their story has ended how they would have liked – together forever," says Soso Pataraya (above), son of Abel Pataraya, whose remains were handed over to the family in Tbilisi on 19 July 2023.
On the battlefield
Under the Geneva Conventions of 1949, parties to an armed conflict must do everything in their power to search for, collect and hand over the remains of those who have died to their families.
The ICRC provides guidance and even material support to enable them to do this.
For instance, before sending a military unit onto the battlefield, the parties should ensure that fighters are first properly registered and carry identification documents and/or tags. Their medical records must also be stored in the unit's medical centre. Records must be kept of those who do not come back from combat missions. The bodies of enemy fighters should be transferred to the other party to the conflict. The ICRC often facilitates such transfers in its role as a neutral intermediary, such as in the conflict between Russia and Ukraine.
Sometimes, we provide technical advice on how best to develop a tagging and registration system so that the remains of fighters do not go missing. For example, permanent markers should be used so that records are not accidentally erased when being moved around. Ideally, photographs should be taken of bodies and burial sites, although there may not be enough time during a short ceasefire.
Process
The system for determining the identity of those who died in an armed conflict differs from crime fiction. Following the search and recovery of the dead, the remains are transported to a laboratory where the available documents, personal belongings, personal marks, etc. can be thoroughly analysed.
Identifying human remains is not just a scientific procedure; it is also a legal procedure.
Identifying human remains is not just a scientific procedure; it is also a legal procedure – in which the ICRC is not involved – that is determined by each country's domestic legislation. For example, many countries require DNA testing, fingerprint verification or dental records.
After the remains have been identified, they should be handed over to the relatives. If this is not possible, they should be buried properly and the burial location recorded.
Time passes
Families have the right to know what happened to their missing loved ones, no matter how much time has passed. In some countries, we have been working for decades, using all our technical know-how and modern technology.
We search for mass graves in Peru on the basis of tip-offs from local residents and by examining satellite images, where changes in the terrain or vegetation may indicate that the land there was dug for burials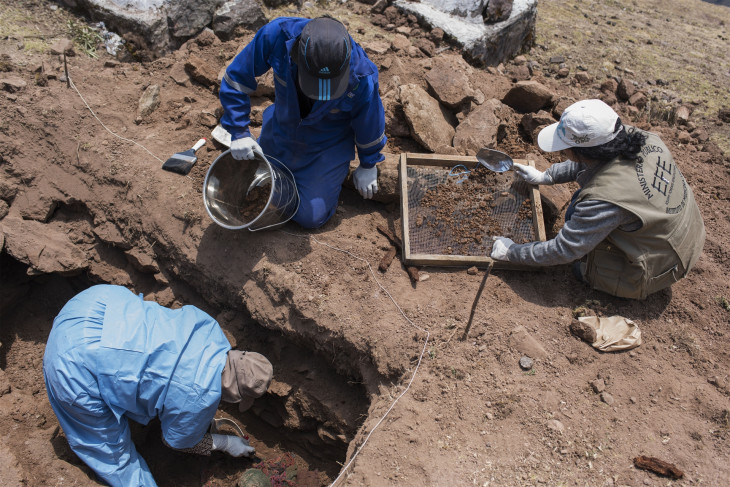 In the Balkans, reburials were common, which has made it even harder for our teams to identify people. We need to gather and verify a lot of data on initial and subsequent burials.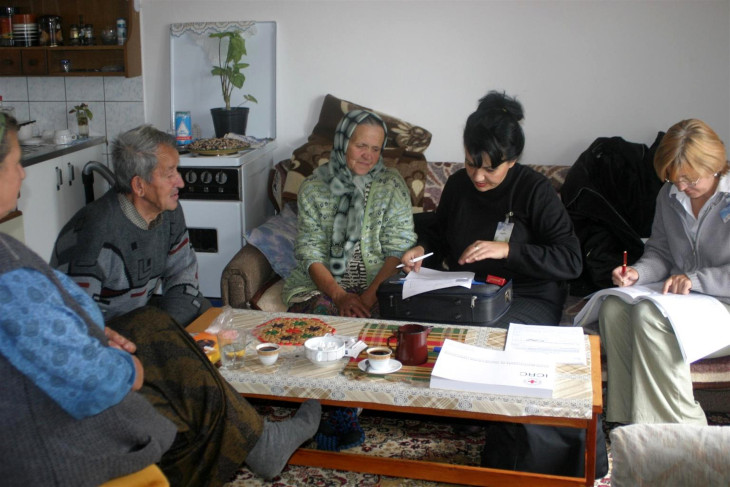 When the bodies are never found
Sadly, there are times when, despite all our best efforts, a person cannot be found. When this happens, we try to meet families and ask how we can help them. Sometimes to grieve properly and move on, families need a memorial sign or a memorial day to honour their missing loved ones.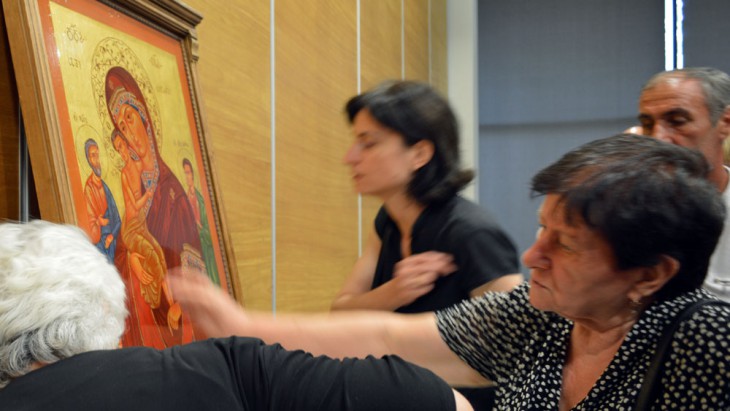 For example in Georgia, more than 10 years ago, relatives were upset that there was no dedicated place in church to pray for those who had gone missing. Not everyone was willing to light a candle "for those who had died" – given that they did not know for sure that they were dead – but at the same time they were not sure they could pray for the living. There was also no special icon in front of which they could pray for the missing. The ICRC helped the Committee of Families of the Missing to obtain permission from the Patriarchate to make an icon of the Most Holy Theotokos (pictured), which can represent the unknown. For these family members, many of whom are religious, this was a source of great consolation.