Putting IHL at the core of educating our future leaders
Traditional rules of warfare, the conduct of hostilities, and the categories of people and objects protected during war were among the issues discussed at a round table for academics that concluded this week in Nairobi, Kenya.
The discussion, organized by the International Committee of the Red Cross (ICRC), sought to engage participants on International Humanitarian Law (IHL), a set of rules that seek to limit the effects of armed conflict as well identify best practices in teaching the subject in institutions of higher learning.
"The purpose of the round table is to bring together the people who are responsible for influencing future leaders and decision makers in our societies. The forum also supports them in their efforts to ensure that messages about International Humanitarian Law are communicated to students," said Eve Massingham, Legal Advisor for the ICRC and facilitator of the round table.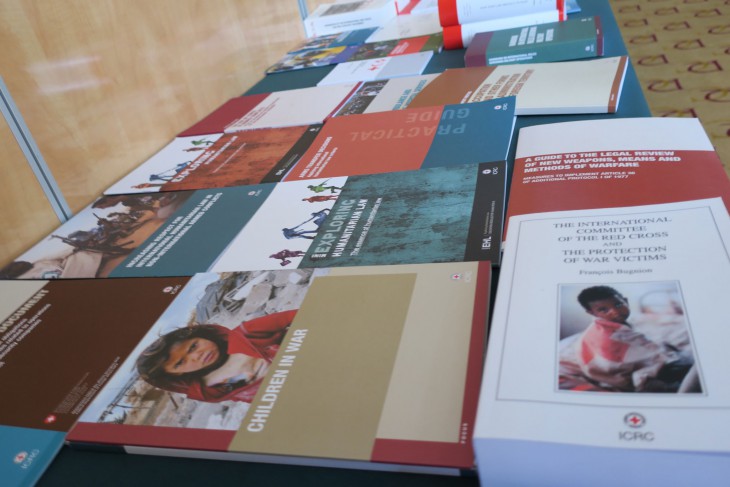 Thirty-one scholars from 28 universities across East Africa participated in the two-day round table held on 16-17 August at the Boma Inn Hotel in Nairobi. They were drawn from Eritrea, Ethiopia, Kenya, Somalia, Tanzania and Uganda.
The forum, that has been held annually for the last 13 years is appreciated by academicians as it enhances their knowledge in IHL and provides information on new challenges to the law that can be integrated in their teaching curriculum.
"The roundtable is a good forum that enables us access new information and resources from the ICRC that we can use in our respective courses. It has also been useful to learn regional examples on implementation of IHL and we look forward to using these examples as we teach," said Dr. Zahara Nampewo from Makerere University in Uganda.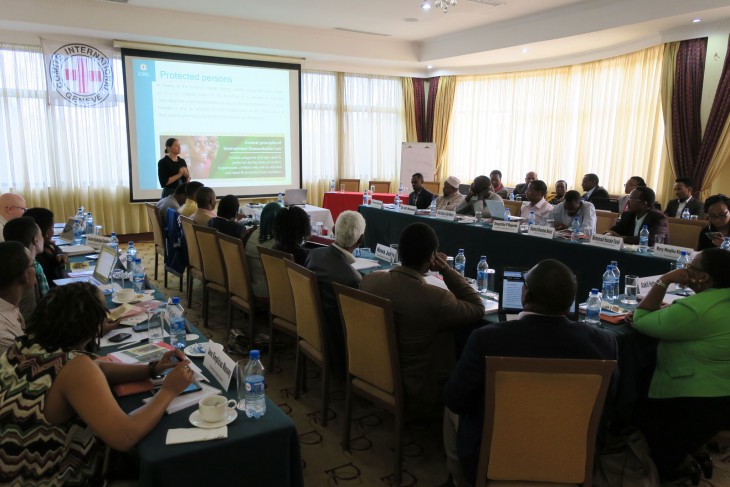 The round table allows academics from across the region to share their teaching experiences and expertise, and provides them with an update on recent developments in the laws of war and new teaching tools being developed by the ICRC.
"The real value" of the discussions is the exchange of ideas between the academics from the many different participating countries," said Eve Massingham
The round table, now in its 13th year, comes at a time when ongoing conflicts in countries such as Somalia and South Sudan continue to have an impact on people not taking part in the fighting.