South Sudan Twitter Takeover
After ten years of independence in South Sudan, Junior Ali agreed to show us around.
Junior Ali works for ICRC in South Sudan. For the country's 10th anniversary of independence, he agreed to take over the ICRC UK and Ireland Twitter account, and help us to discover more about the country.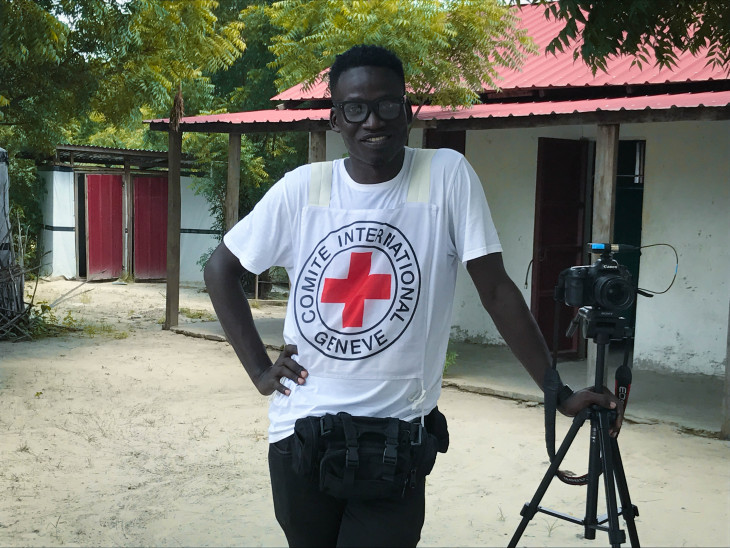 Did you know that South Sudan is the world's youngest country?
It was born on the 9th of July 2011.
80% of the population live in rural areas, most of them in houses called "tukuls".
The country is cut in half by the great White Nile River, that flows north from the border with Uganda. Only one bridge in the country allow cars to cross, in Juba.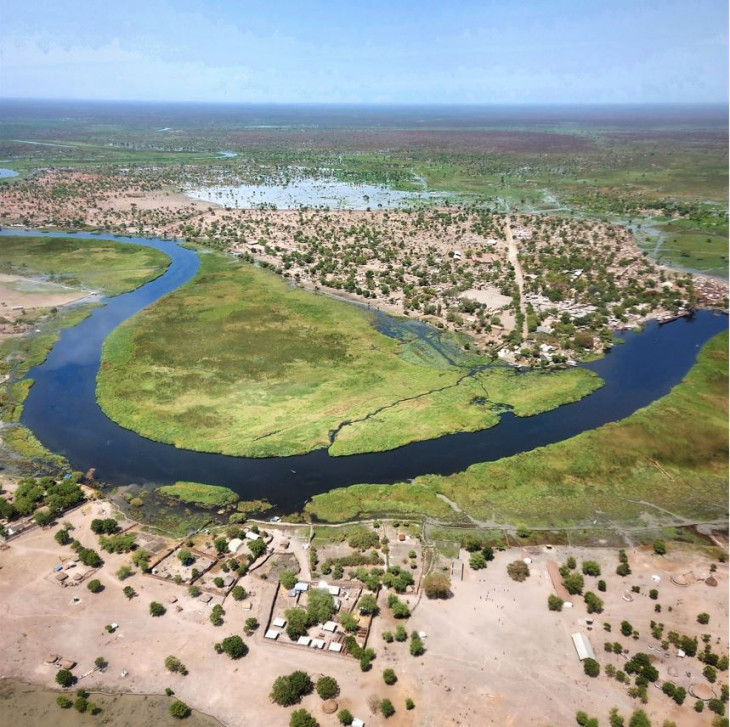 Weapons wounded
Despite the overall cessation of hostilities between the warring parties, injuries caused by weapons remain high, due to the protracted conflict and armed violence across South Sudan.
Since 2011, we have treated over 9,000 weapon wounded patients.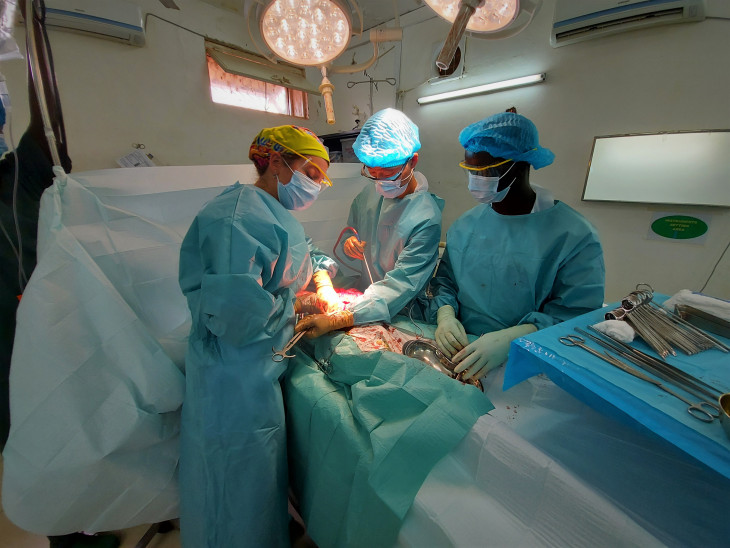 Many patients brought to ICRC supported surgical facilities across South Sudan arrive days after they were injured, increasing the risk of infection and complication.
In 2020, women and children comprised nearly a quarter of the patients we treated in South Sudan with gunshot wounds.
After decades of war and armed violence, it is estimated that only 40% of the health facilities are functional across the country.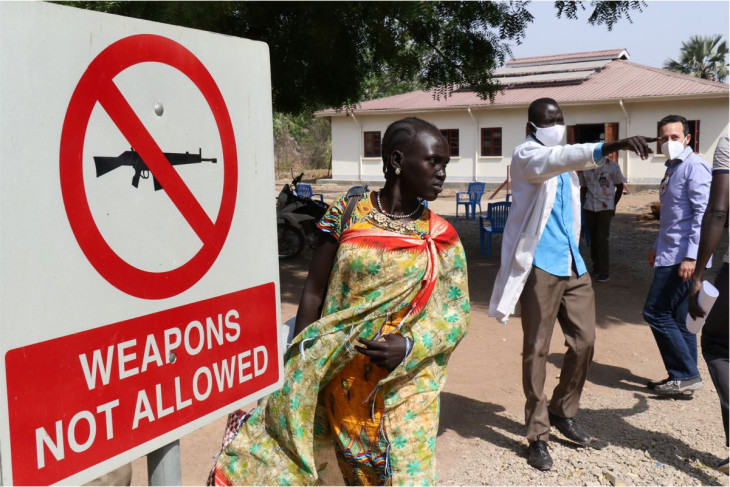 Attacks against medical personnel and facilities across South Sudan, and limited number of health workers are some of the factors that contributed to this dramatic situation.
Since 2011, we have provided 1.5 million consultations in the healthcare centers we support.
Mental health matters
If the conflict has visible consequences, it also leaves invisible scars in the minds and hearts of the communities it impacted.
In South Sudan, talking about mental health remains a taboo. This is what we do help people heal and recover from these life-changing events.
Gatnor was shot twice during recent armed violence in Jonglei State, #SouthSudan and suffered serious injuries.

He was also diagnosed with COVID-19 and refused any treatment.

Find out how our #mentalhealth team helped him to overcome his fears.

-Junior pic.twitter.com/LIhHvZkFTP

— ICRC UK & Ireland (@ICRC_uk) July 6, 2021
The population in South Sudan is estimated to be 11 million. According to OCHA, nearly 4 million of them are displaced, due to the conflict, armed violence and climate shocks.
Last year, a million people were impacted by the floods in Jonglei.
Each year, the rainy season causes floods across #SouthSudan, making roads impassable.

On top of that, conflict and armed violence make it harder to reach communities in remote and isolated areas.

-Junior pic.twitter.com/vkE7cf2TES

— ICRC UK & Ireland (@ICRC_uk) July 8, 2021
The missing
Thousands of people have gone missing because of decades of conflict and violence in South Sudan.
Over the past decade, we have registered over 6,000 people as missing.
It is most likely that this is only a fraction of the real number of missing people.
Whatever our tribe, or the language the speak, the pain of missing a loved one never ends.
Some families spend years searching for their loved ones with no answer.
Families have the right to know what happened to their loved ones, whatever their tribes, religion or beliefs.
What do people in South Sudan want?
As South Sudan celebrates its 10th birthday, communities across the country are still suffering the consequences of conflict and armed violence.
The steps toward peace need to solidify into long term stability and security to enable families to shape their own future.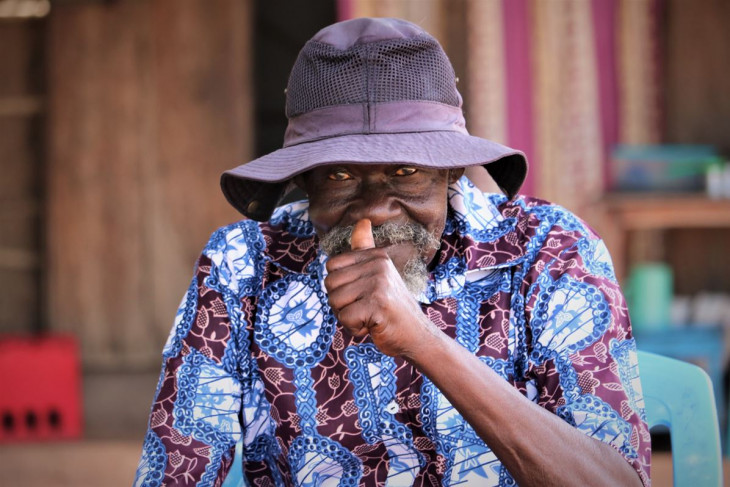 I hope you enjoyed spending this week with us and learned a bit more about #SouthSudan. @ICRC_SSudan will continue to support the most vulnerable people affected by conflict and armed violence, whatever their tribe, belief, religion.

We are #StrongerTogether.#SSOT

-Junior pic.twitter.com/Fk6kLnQtGX

— ICRC UK & Ireland (@ICRC_uk) July 9, 2021
 Thank you, Junior! It was wonderful to gain an insight into the challenges faced by the world's youngest country, and also people's hopes and ambitions for the future. Find out more about our response in South Sudan.