A humanitarian perspective on China–Africa cooperation
The International Committee of the Red Cross (ICRC) shared insights on China–Africa cooperation from a humanitarian perspective at the second forum on China and International Development hosted by the Chinese Academy of International Trade and Economic Cooperation (CAITEC) on 13 January 2022. This year's forum, which was held online, was organized as a follow-up to the 8th Ministerial Conference of the Forum on China–Africa Cooperation held at the end of November 2021 in Dakar, Senegal.
Discussions at the forum focused on strengthening China–Africa cooperation in various fields, including vaccines, poverty reduction and people's welfare. This year's forum, with the theme "New era of China–Africa development: Journey to all-round cooperation", had over 150 participants, including representatives of government and international organizations, and scholars and academics from China and abroad.
China–Africa cooperation: A humanitarian perspective
The ICRC currently works in 35 countries in Africa, including the Democratic Republic of the Congo, Mali, Nigeria and South Sudan. Operations in Africa constitute 42 per cent of the ICRC's global field budget.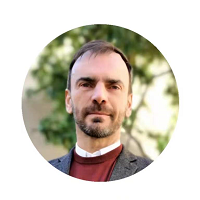 Bruno Pommier, deputy head of the ICRC's regional delegation for East Asia, gave a keynote speech on "China–Africa cooperation: A humanitarian perspective" at the opening session of the forum.
Pommier pointed out that as a neutral and independent humanitarian organization, the ICRC's key advantage lies in its ability to reach places and people in remote or conflict areas where few organizations have access. The ICRC is ready to build on this unique access and rich field experience to collaborate extensively and ensure the well-being of the most vulnerable communities in Africa.
China's influence, resolute focus on peace and development, leadership in response to COVID-19, as well as active contributions to global governance, are very important to the ICRC in dealing with and addressing fundamental challenges in our humanitarian operations in situations of armed conflict and violence in Africa. There is much historic and concrete expertise that the ICRC can bring to the dialogue and exchange of best practices with Chinese counterparts.
Pommier also enumerated the humanitarian challenges in Africa and stressed the importance of a humanitarian perspective on issues such as the COVID-19 pandemic, climate change, fragility and development goals.
Citing examples from ICRC's activities in Africa, Pommier made concrete recommendations on how vulnerable communities can have equitable access to COVID-19 vaccines and other health services, respond to the humanitarian impact of climate change and strengthen cooperation between humanitarian and development organizations and providers of aid.
He emphasized the importance of broadening our understanding of the nexus of climate change, conflict and security, and increasing access to climate finance for fragile and conflict-affected countries. In addition to ensuring equitable vaccine availability, it is also crucial to mitigate the secondary impact of the pandemic and ensure routine immunization in Africa.
Energy as an integral part of the humanitarian response
Bruce Biber, head of ICRC's regional affairs in East, central and southern Africa, shared his views on humanitarian energy at the second Parallel Forum about China-Africa Energy Cooperation Towards Inclusive Development and Green Transition.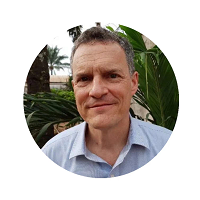 "The impact of climate change is felt everywhere, but its most crippling effects are borne by the world's most vulnerable communities," said Biber. "This is particularly the case for people caught up in armed conflicts, who are disproportionately affected by climate risks," he added.
Biber said the first dimension of humanitarian energy is "energy as aid". The ICRC seeks to improve access to safe, clean, affordable, renewable and sustainable energy for essential services and households in armed conflict and other violence, and to strengthen the resilience of the affected communities.
The second dimension is "energy integrity". Bieber said the ICRC must "walk the talk", adjusting its operations to diminish its own environmental footprint. The ICRC, together with the International Federation of Red Cross and Red Crescent Societies (IFRC), has launched the Climate and Environment Charter for Humanitarian Organizations. To date, over 200 humanitarian organizations, including agencies of the United Nations, major international and local non-governmental organizations, and National Societies have signed the Charter.