China: IARC launches second humanitarian affairs course to train leaders for new era
The second executive course on humanitarian affairs of the International Academy of the Red Cross and Red Crescent (IARC) was launched on 16 October in Soochow University, China. Pierre Krähenbühl, the head of the International Committee of the Red Cross (ICRC) regional delegation for East Asia and the ICRC president's special envoy to China, attended the inaugural ceremony.
Article
02 November 2021
China
"We will continue to support the Red Cross Society of China (RCSC) and build the academy's capacity by sharing our technical expertise in international humanitarian law (IHL) and our operational experience of principled humanitarian action in conflict contexts. The ICRC encourages raising awareness of IHL among different audiences using various methods. We also support teaching and researching about humanitarian law in leading universities and training institutions, and organize and participate in various events aimed at promoting IHL as well as principled humanitarian action," said Krähenbühl.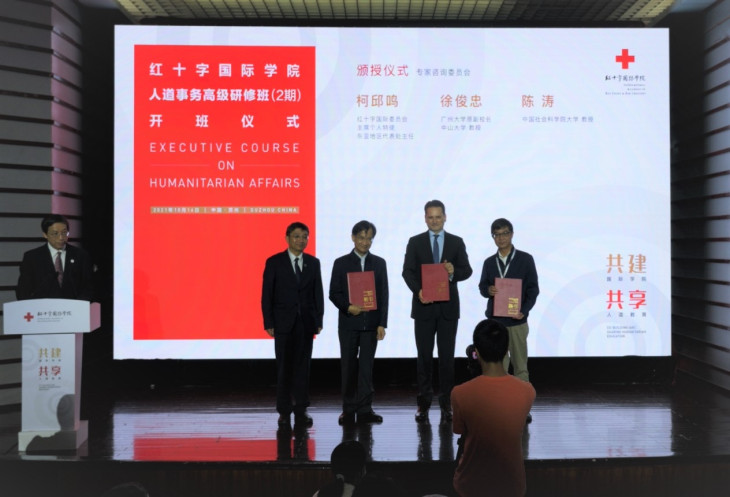 Pierre Krähenbühl and three other experts were added as new members to the IARC advisory committee.
Sun Shuopeng, vice-president of the RCSC, stressed the need for the Red Cross and the whole humanitarian sector to be innovative in dealing with new challenges and to strengthen their collaboration in a practical sense. He spoke of the need for this cooperation not to take place only within the Red Cross and Red Crescent Movement, but also with global educational organizations, the private sector and others involved in international cooperation.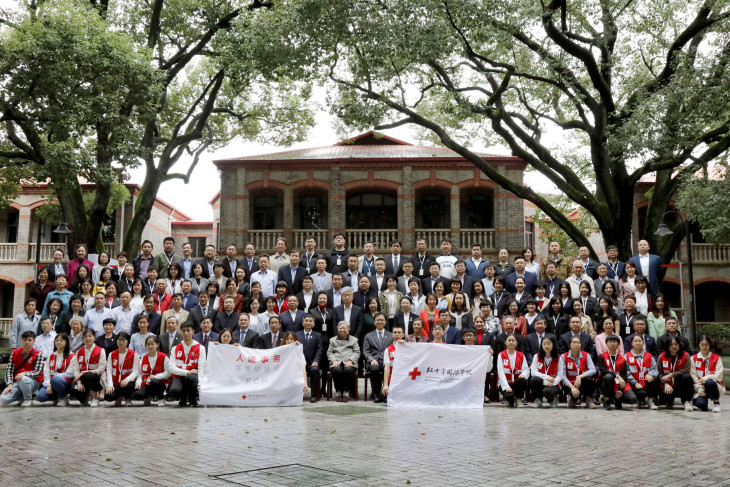 The executive course is a one-year programme for senior executives, entrepreneurs and philanthropists within the humanitarian sector and aims to train leaders, managers and practitioners for the new era. A total of 76 participants from branches of the Chinese Red Cross and social welfare organizations among others have enrolled in the course.
The IARC was jointly founded by the Chinese Red Cross and Soochow University on 31 August 2019. As the first Red Cross and Red Crescent academy in the world, the institution is dedicated to research, education, culture communication and international exchanges focused on the International Red Cross and Red Crescent Movement.