REPORT: Lake Chad crisis - May 2015
The conflict in northern Nigeria has left thousands of people dead and forced more than a million to flee their homes. Many have been kidnapped, including more than 200 schoolgirls from Chibok in April, 2014. The displaced have sought refuge elsewhere in Nigeria and in neighbouring Cameroon, Chad and Niger. This has become a truly regional crisis.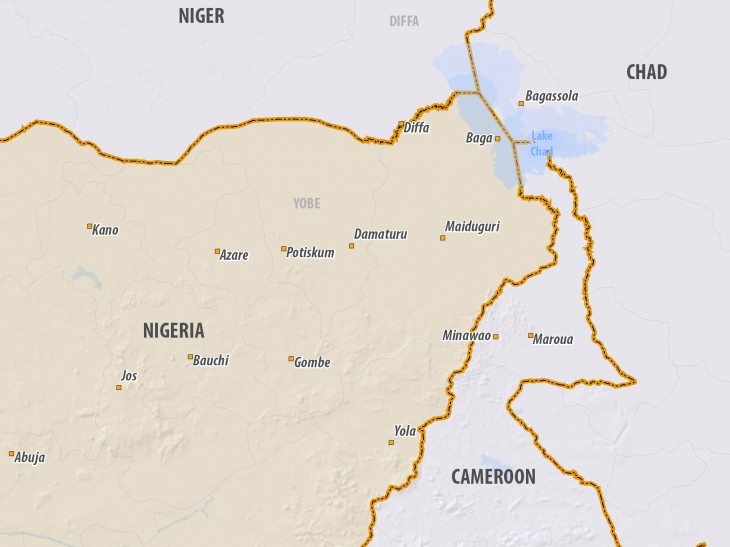 "The violence in Nigeria is ripping families apart and causing immense suffering," says ICRC president Peter Maurer. "It is one of the major humanitarian crises in the world today, with regional dimensions. It is vital that the national authorities and the international community do what it takes to feed the hungry, provide shelter for the homeless and give health care to those who need it."
The ICRC is one of the few international organizations on the ground, providing support in a number of areas. Four issues dominate: food and water, health care, displacement of people and the impact on the region.
Download our report: Lake Chad crisis: Missing family. Hungry children. Uncertain future.
How the ICRC is helping
Rice, beans, oil. Pots and pans. These are the items that people need. The ICRC has distributed emergency food and essential household items to nearly 260,000 people in north-east Nigeria and 65,000 people in Niger. We plan to do more.
The ICRC has also:
Performed three dozen operations in Maiduguri on patients wounded by weapons.

Built 10 large shelters that can hold up to 50 people each in Yola, Nigeria. We're putting up more than 300 tents, 300 smaller shelters and 150 latrines in Maiduguri.

Built three wells in Yola and renovated two others.

Delivered water by tanker truck to nearly 8,000 people in Maiduguri.

Donated medical items to 11 hospitals and 14 branches of the Nigerian Red Cross Society.

Trained nearly 1,400 first aid volunteers and 164 other people in the proper management of human remains.

Distributed food to 21,300 people in Niger.

Sent an ICRC anaesthesiologist and operating theatre nurse to the main hospital in Diffa (Niger).

Registered 59 children in Chad who had lost track of their parents, in the hope of reuniting them.

Facilitated nearly 3,000 telephone calls to help family members reconnect.

Registered 14 Nigerian children in Cameroon who had become separated from their families.

Trained Cameroon Red Cross personnel in first aid and in how to help separated families find one another.

Been attempting to trace hundreds of separated family members in Nigeria.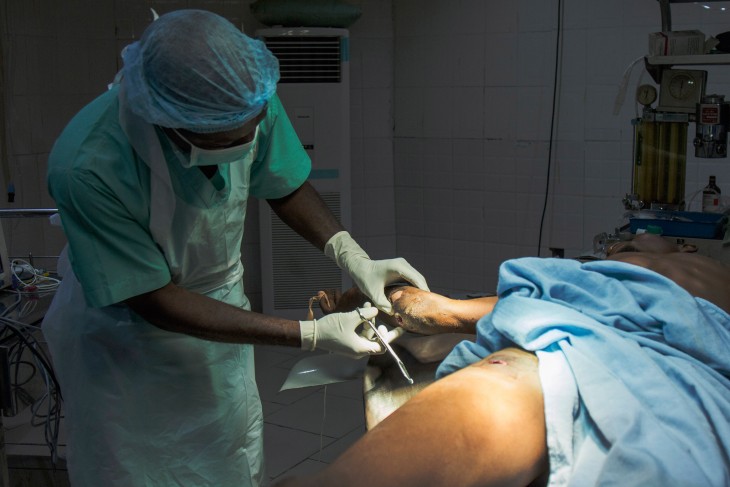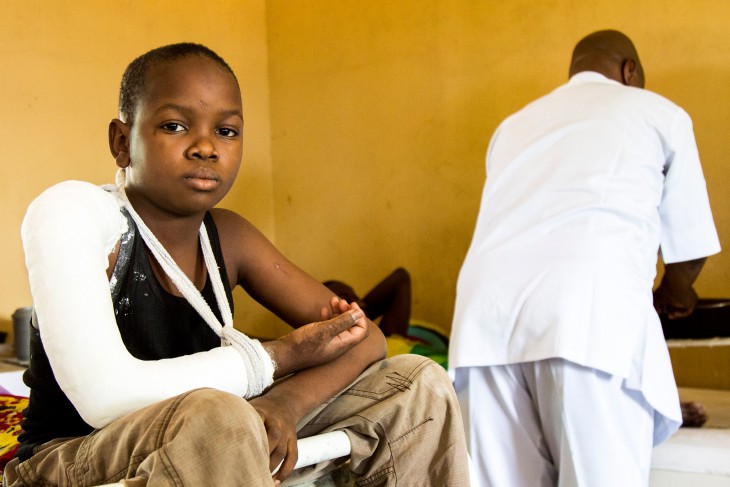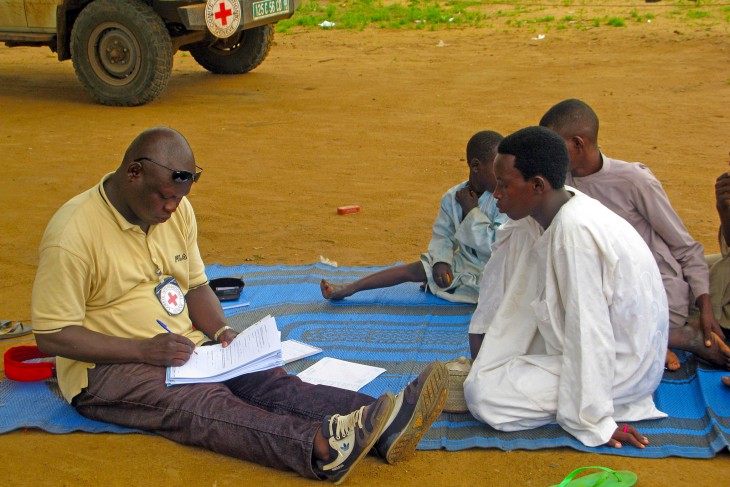 What we want to do next
Due to the severity of the humanitarian situation and because in some locations we are among the very few organizations present in the field, we are asking for extra funds to assist those in need.
We are appealing for 60 million Swiss francs ($65 million) to carry out more work:
Nearly

500,000 more people will receive food

.

Surgical teams

in Maiduguri (Nigeria) and Diffa (Niger)

will support the work of regional hospitals

.

We'll

help 12 primary health facilities

in northern Nigeria.

We'll help

more lost family members find one another

.
The Lake Chad crisis has brought immense suffering. The ICRC wants to make sure that the victims of violence receive maximum support, and that their plight is not forgotten.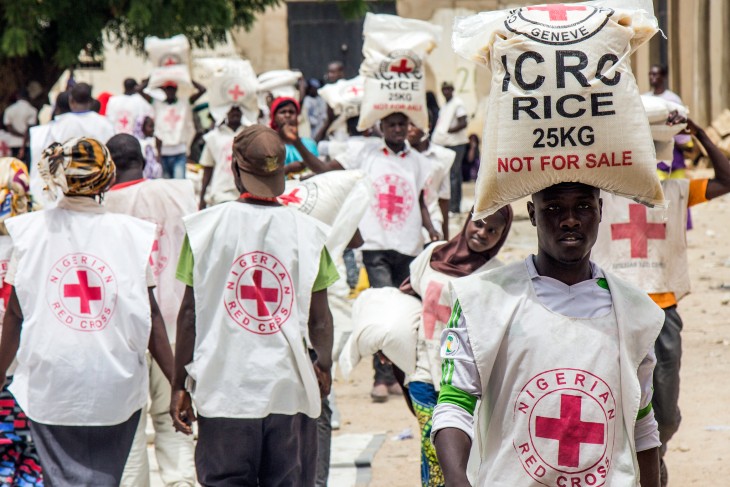 Facts & figures
325,000
people in north-east Nigeria and Niger have received food and household essentials
8,000
people in Maiduguri have received water by tanker truck
59
children in Chad have been registered so we can help them find their parents
Regional impact
Armed conflict has plagued north-east Nigeria for years. Since the last part of 2014, the violence has increasingly become regional, affecting northern Cameroon, Chad and Niger. This conflict is characterized by extreme violence against the civilian population. Basic rules of international humanitarian law are not being respected.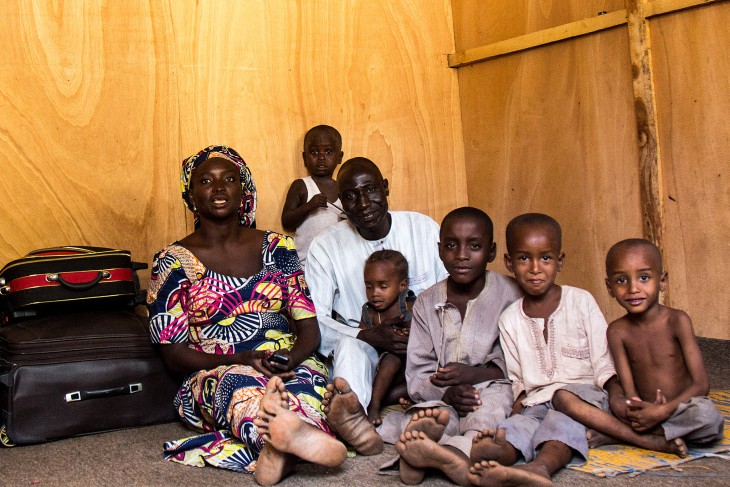 In Cameroon, Awa and Salamatou Ousmane are trying to figure out how to raise their combined 13 children without a father. Their large family was living peacefully in Madagali, Nigeria, when the father was killed in front of them during an attack. They quickly shielded the children's eyes and hurried into their home.
A major concern as they fled with their nine boys and four girls was not to stumble into violence as they travelled to their in-laws in neighbouring Cameroon. When asked what the family's needs are, Awa answers in a whisper: "I don't even know where to start ... everything is missing."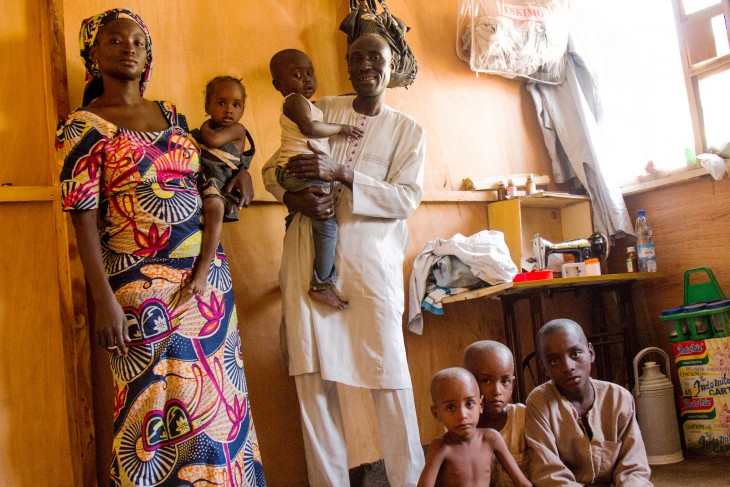 The children no longer go to school and the chances of their sitting in a classroom any time soon are slim. Setting priorities is a difficult task. The children wear rags for clothes. Some fall sick. There is no money for clothes or medicine.
"For now, we're at least trying to get them a meal once a day," Awa says. "They are aware, even the youngest one, that they can sometimes help by begging in the market. But they know they can't do much."
On top of their physical needs is the psychological trauma of seeing their husband and father killed. The youngest child crawls around on the floor. "Look at her, she was three months old when her father died," Awa says. "What are we going to tell her later on?"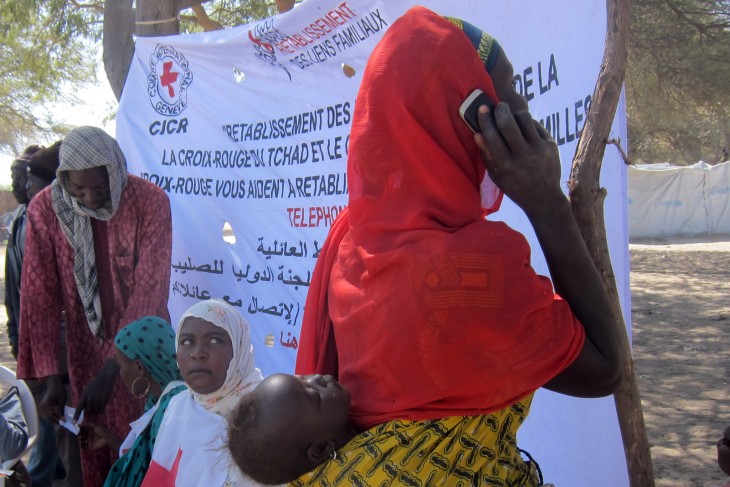 "I ran away with my children because the suffering was unbearable. We couldn't take it anymore!" says Hafeesa Adamu. "We were just walking from village to village. We walked like this until we got to Mubi. From Mubi, we moved to a town called Maiha. From there, we moved to Cameroon – to a village close to the border."
ICRC interview, Yola, Nigeria, March 2015
Spread the word. Share this with your friends